Last Updated: Wednesday, April 15, 2020
Coronavirus visitors insurance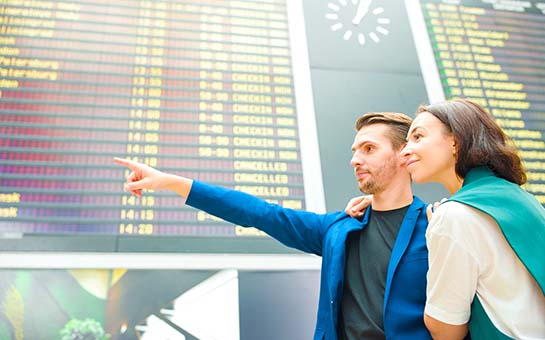 With international travel almost non-existent, it seems like the world has come to a halt. There are many people stranded in the U.S. who were visiting temporarily from various countries. Some of them purchased visitors insurance that has since expired, while others hadn't purchased any to begin with. There are many visitors insurance plans available in the U.S. market, many of which do not mention any exclusions related to CDC or U.S. Department of State travel warnings. These plans would cover coronavirus testing or treatment just like any other new medical condition that occurs after the effective date of the policy.
International students and exchange visitors coronavirus coverage
The COVID-19 pandemic is still a concern for many people worldwide and international travel has slowed as a result. However, many international students and exchange visitors are either already in the U.S., while others are planning to come to the U.S. once international travel opens up. Either way, there are concerns about COVID-19 (coronavirus) coverage in their insurance.
Coronavirus coverage in travel medical insurance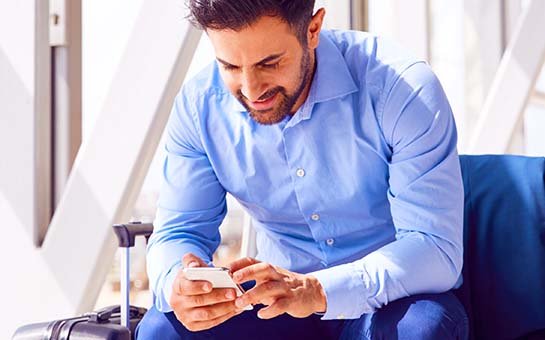 Due to the outbreak of coronavirus, now known as COVID-19, many international travelers, including visitors to the USA and their family, are concerned about whether medical treatment would be covered if they were to fall sick from coronavirus. As the coronavirus disease continues to spread globally, many visitors in the U.S. or their relatives who are visiting them have many questions:
Coronavirus Coverage in International Travel Insurance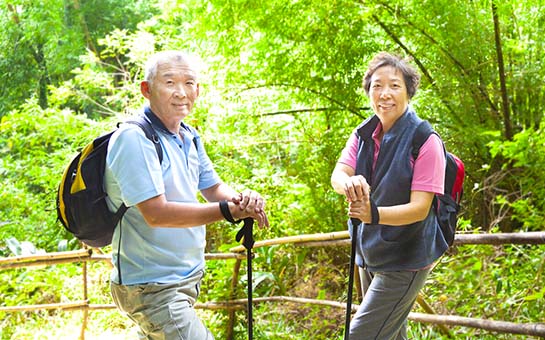 This article focuses primarily on how the coronavirus is taken into consideration in international travel insurance plans such as travel medical insurance, visitors insurance, and travel insurance for persons traveling internationally to the U.S. and other countries. There are some situations where coverage is available, and others where it is excluded. If you're traveling or considering travel now, you need to be aware of how it could affect your plans.
Coronavirus and Travel Insurance
An outbreak of the 2019 novel coronavirus, called COVID-19, occurred in the city of Wuhan in central China in December 2019. It has since spread around the world causing major outbreaks. On March 11, 2020, the World Health Organization made the assessment to characterize COVID-19 as a pandemic. The number of confirmed cases worldwide continues to climb and everyone is looking for answers as the number of people infected with COVID-19 grows every day.
COVID-19 can spread rapidly from person to person. Common symptoms of the 2019 novel coronavirus are similar to flu or pneumonia type symptoms; it can infect the lungs and cause more serious symptoms such as fever, cough, and difficulty breathing. Anyone experiencing these symptoms should obtain medical care. At this time, there is no vaccine available to prevent catching the virus.
On March 27, 2020, the CDC issued a Global Level 3 Travel Warning.
Prior to that, as of March, 26, 2020, the Centers for Disease Control and Prevention (CDC) had issued Level 3 Travel Health Notices for the following countries:
China (Jan 6)
South Korea (Feb 24)
Iran (Feb 28)
Most European countries* (March 11)
United Kingdom and Ireland (March 15)
Malaysia (March 18)
Australia (March 21)
Brazil (March 21)
Canada (March 21)
Japan (March 21)
Israel (March 21)
Chile (March 23)
Pakistan (March 23)
Thailand (March 23)
Ecuador (March 24)
India (March 24)
Indonesia (March 24)
Philippines (March 24)
Qatar (March 24)
Romania (March 24)
Saudi Arabia (March 24)
Singapore (March 24)
South Africa (March 24)
Russia (March 25)
Argentina (March 26)
Panama (March 26)
*The European countries under a Level 3 Travel Health Notice as of March 11 are as follows: Austria, Belgium, Czech Republic, Denmark, Estonia, England, Finland, France, Germany, Greece, Hungary, Iceland, Italy, Latvia, Liechtenstein, Lithuania, Luxembourg, Malta, Netherlands, Northern Ireland, Norway, Poland, Portugal, Republic of Ireland, Scotland, Slovakia, Slovenia, Spain, Sweden, Switzerland, Monaco, San Marino, Vatican City, and Wales.